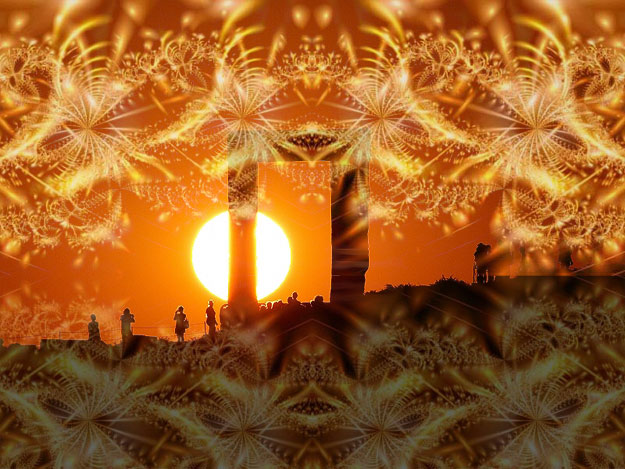 Thoughts, while pondering Good Friday ... reading the Bible and other writings about this day. Interesting, they call it Good Friday, the day the Christ was crucified.
The scriptures recount many things but the one I am drawn to this day is in Luke 40-43 ... But the other criminal rebuked him. "Don't you fear God," he said, "since you are under the same sentence. We are punished justly for we are getting what our deeds deserve. But this man has done nothing wrong." Then he said, "Jesus remember me when you come into your kingdom." Jesus answered him, "I tell you the truth, today you will be with me in paradise."
The criminal's words speak to me of integrity, of a moral authority that springs from within. That, Christ, whenever confronted with someone who sought the Light, that seemed outside of his ministry, he always expanded his ministry. That Holiness is but another word for wholeness, and inclusion.
Later in meditation with Mayona ... She came out thinking ... What more can I do to bring about goodness? That the Christ brought a new demonstration of Love to our world and until we find that love within. How can we effect change in our world, to make it a better place?
For me ... At first it was dark, a sadness was about me ... the words "all men are created equal" came to me. I saw Lincoln, Martin Luther King, Gandhi, The Dalai Lama ... beings of Light all around. Then I saw a lake in the daytime ... I saw light dancing on the water ... the way that reflected sunlight seems brighter than anything else, and I was full of hope and goodness.
Dedicated to my loving wife and partner, who is full of light and goodness.
tedjrucker