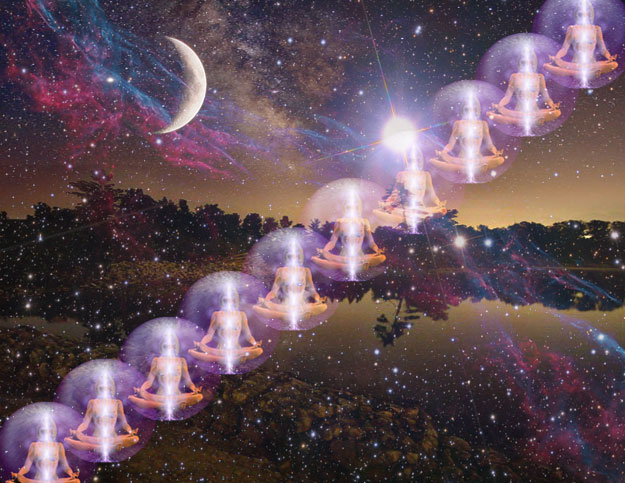 The spiritual path is simply the journey of living our lives.
- Marianne Williamson
Scorpio Festival Global Meditation ~ Audio
Wednesday, October 24 at 9:45 am PDT / 16:45 UT
The Light of Scorpio reveals all within us ~ we see our strengths as well as our weaknesses. In this Light we, Humanity as Lightworkers, have the potential to penetrate all illusion and can now see the Life for what it is ever more clearly. It is appropriate to consider whether there is more that we can do, any more that can be lifted to the light.
This is our work, this is our service, at the annual Scorpio Festival full moon.
We at SouledOut.org will align for this global meditation at the Scorpio full moon festival. We also encourage utilizing SouledOut.org's Global Meditation in group formation at the exact time of the full moon, and whenever possible during this festival's safeguarding cycle. ~ see guidelines. All who wish to join in are welcome.
Feel free to pause at points in the Meditation, wherever you are naturally inclined, to allow the energy and information to come in and to be at one with the energies invoked.
Cosmic Freedom Inaugurates Planetary Liberation
Cosmically Aligned, We Embrace
The Eternal Rhythm of the Ages,
The Rhythm of the Sages
We link up with people of goodwill everywhere, as part of the united group channel through which the spiritual forces can become available. Affirming this channel, "We stand poised, united as One Soul with our Spiritual Hierarchy." We hold the focus.
We visualize and become now the Chalice we have together created, as a grid of light all over the earth connecting the light of every lightworker and each sacred energy vortex. This network serves as a conduit through which the heavenly blessings may flow through every one of us and to the planet Earth.
Once we have achieved this connection ...
We rise to meet the Light. The great gateway that is Scorpio opens wide and light pours into and through us.

We sense, within, new poise and balance, as we approach the tests of Scorpio. This further reorients us to the One Soul ... to prepare for Initiation... to demonstrate greater sensitivity to the Divine Plan and Purpose.

The energy of Scorpio brings recapitulation and reorientation. We are evolving ... achieving the balanced relationship of form to Soul ... and now, of Soul to Monad.

We are consecrating the form aspect, to make it available as a channel for the Divine. Old structures of thought that no longer serve must be dissolved. In their place, Spirit will impress upon us the needed new ways of being for our next steps on our Divine path.

The Angel of the Presence quietly and gracefully appears before us. A being full of radiant light ... we are bathed in this light. In the blaze of glory which emanates from the Divine Presence, we are purified. In this place and space we open to receive a message ~ an impression of how we shall serve.

The jewels of Humanity's spiritual awakening are being shared with us now, as we open to the Monadic Essence of Life Itself.
We Rise
We Know
We Serve
As we emerge from meditation, with focused mind, heart and will, we dynamically intone The Great Invocation.
Once you've logged into WeCycle Wisdom and posted your relevant Comment in response to this post (or other post, as appropriate), you'll be approved to create your own blog entries and in the future are welcome to share topical, pertinent discussion of the Ageless Wisdom in the form of blog articles on WCW.