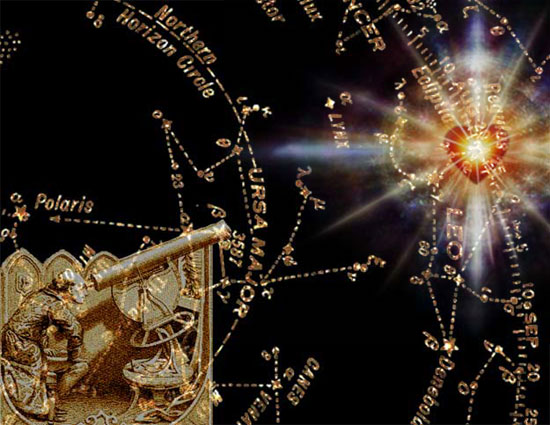 As far as I can tell, the universe is indifferent.
I seem to suffer less when I don't take it personally when things
don't go my way, or when I don't have expectations, or argue with reality.
Kindness and compassion seems to arise spontaneously from this perspective.
- Keith Strickland
These last days of June ... at 10 o'clock local Daylight Saving Time, face northwest to see Leo the Lion plunging downward toward the horizon. Leo's bright alpha star Regulus is due west.
The Great Bear, Ursa Major ~ most recognizable by the star group within its boundaries called the Big Dipper ~ is about halfway up the northwestern sky.
From the handle of the Great Bear, arc to Arcturus in the southwestern quadrant of the sky, the rest of its constellation, Bootes, stands vertically overhead.
From Arcturus, spike to Spica, the bright alpha star in the constellation Virgo. It dominates the lower southwestern sky.
Rising after 3 am, Fomalhaut can be seen only in the early morning hours, for those who are awake to see it. All the same, we can attune to this Royal Star in meditation stargazing.
From Regulus, DEDICATION
From Aldebaran, INTEGRATION
From Sirius, ILLUMINATION ...
- Mary Esther Crump
Your contributions to this week's new meditation focus, beginning June 22 on the cosmic alignment close to the June Solstice, are most welcome ~ both on the inner planes where we may share subjectively in receptivity, as well as here on WeCycle Wisdom, where your impressions and comments are also valued.

Once you've logged into WeCycle Wisdom and posted your relevant comment in response to this post (or other post, as appropriate), you'll be approved to create your own blog entries and in the future are welcome to share topical, pertinent discussion of the Ageless Wisdom in the form of blog articles on WCW.